01. Thiết kế nhỏ gọn nhưng hoàn toàn thoải mái
01. Free to lie down when using a smartphone!
Spread out the seat cushion or fold it up. Enjoy the comfort with your smartphone in the posture you like best.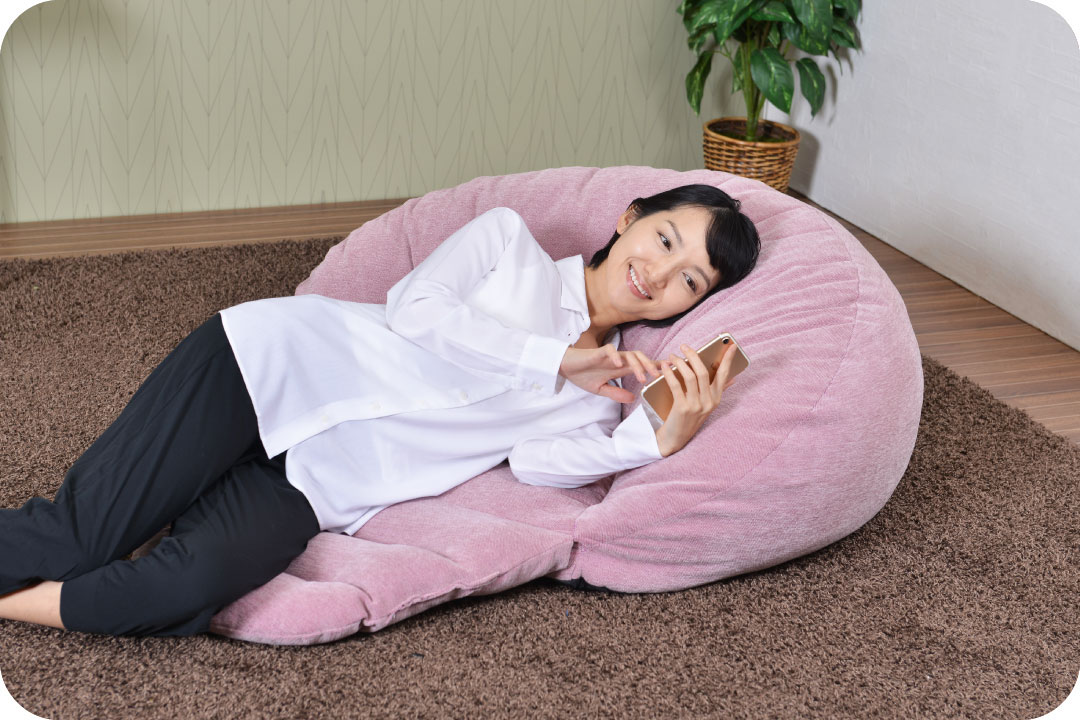 Sideways
Easy to lean your neck and back on.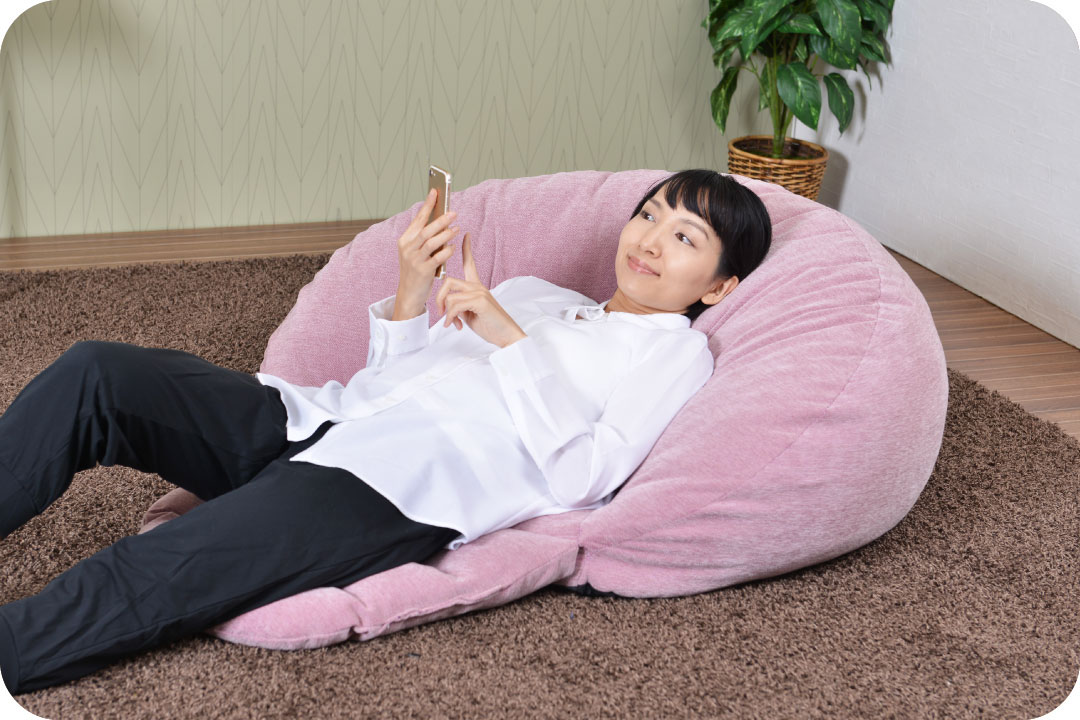 Face up
Does not slip backward while you are sitting.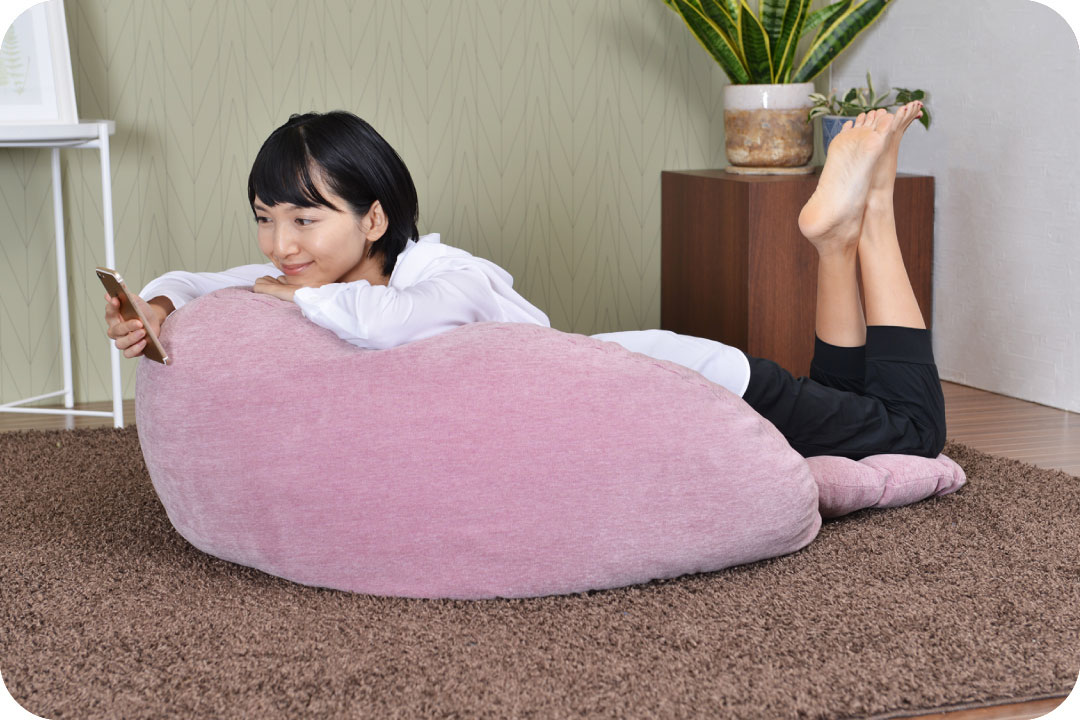 Face down
The cushion volume even makes lying on your stomach comfortable.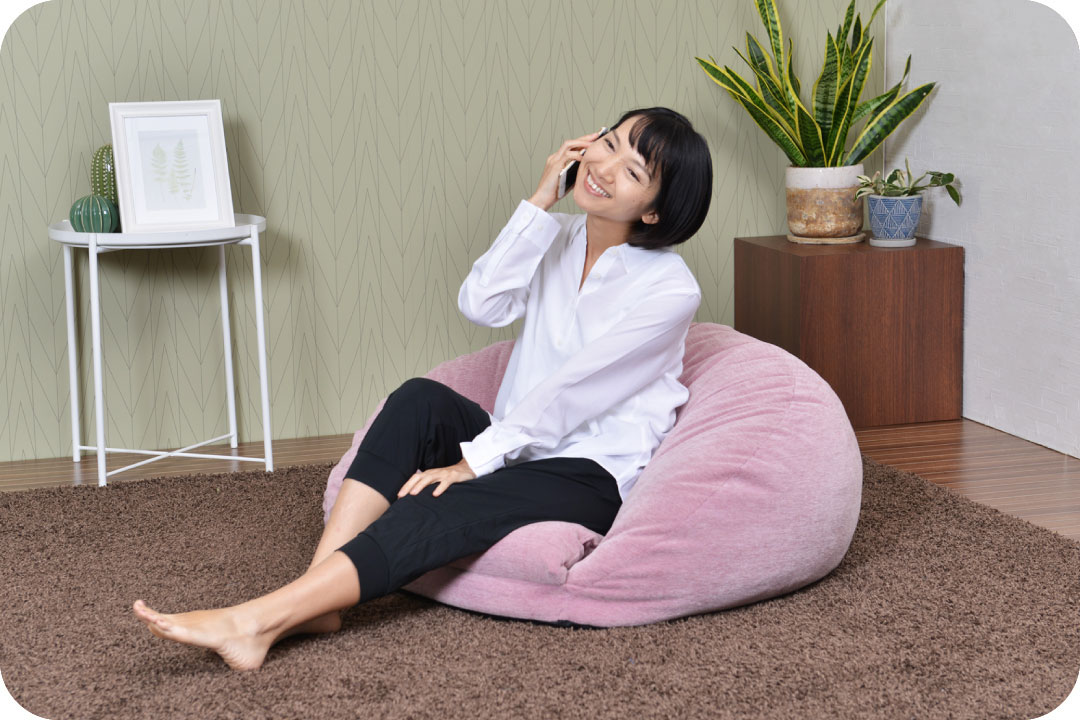 Sit
Comfortable when you are just sitting.