When it comes to couples, and especially newly married couples, the bedroom is the most personal and romantic place. This is the place where they share their intimate moments together after a busy day and recover their mental peace. In addition to weddings and wedding dresses, the bedroom plays an important role in fulfilling your big day! Hence, today's newly married couples are paying more attention to bedroom decoration more than ever.
Each of you will have your own favorite design. While many couples select the modern minimalism style, others might want their bedroom to become subtle and more sophisticated with unusual colors. However, whichever style you choose, there are several factors that you should keep in mind when preparing a perfect bedroom together with your partner. So, what are they?
Choosing the right colors
In any room, colors play an important role that you cannot deny, right? The colors here are not only walls' colors but also any other things in the room. It is a good idea for you to think about how to mix and match the colors of bedding, walls, and fabrics before buying.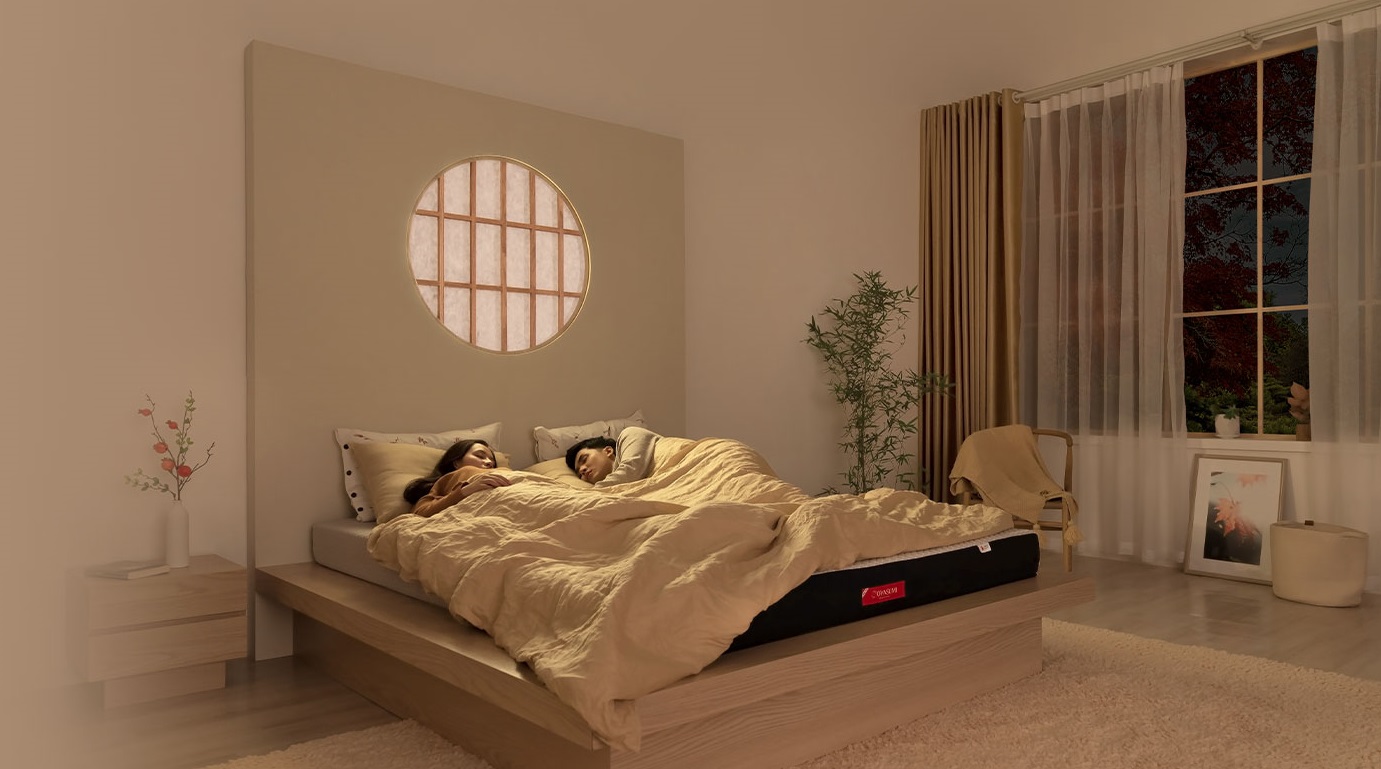 Image: INOAC Living
Many couples decorate their room with light and gentle colors to bring fresh feelings. However, if you want to warm things up, you should consider warm colors like burgundy or even violet, which are able to strongly enhance your room's ambient.
Get a romantic feel for newly married couples
Since the bedroom is where you two share your perfect moments together, make sure that your room is refreshed with good smells. You can use aromas, essential oils, or diffusers to bring a comfortable and relaxed feel to your room. More than therapeutic, smells can build chemistry between you and your partner.
In addition to odor, you can bring romantic feelings to your bedroom by other tiny things such as paintings, lights curtains, and candles. Using flowers or floral designs is also a great idea since it helps to effectively add comfort and freshness to your place.
Walls and Windows Decoration
Depending on your selected theme, you can choose the appropriate colors for your walls and windows. However, it is better to choose a heavy curtain which cannot be seen through so you two can have a deeply personal space and enjoy your night. 
Also, the window might be simple that generates minimalistic appeal. And the light-colored walls will allow you to relax better after a tiring day and to have more options when selecting furniture for the room.
Lighting
Lighting also plays a crucial role in creating a great space for newly married couples. Especially at night when you come home after work, lighting can highly improve the beauty of the room. While dim lights can add a romantic touch to your bedroom, yellow lights can bring you a cozy feeling that supports your perfect sleep.
Bed and bedding set as a center point
The bed is always the heart of your bedroom, so do not forget to take care of this crucial part. The color of your bedding and blankets should match the walls and curtain. The headboard can also be a nice touchpoint for your room as it will provide your bed with some valuable appeal. You might consider adding a couple of decorative pillows since they can help to finish the look and stimulate your senses.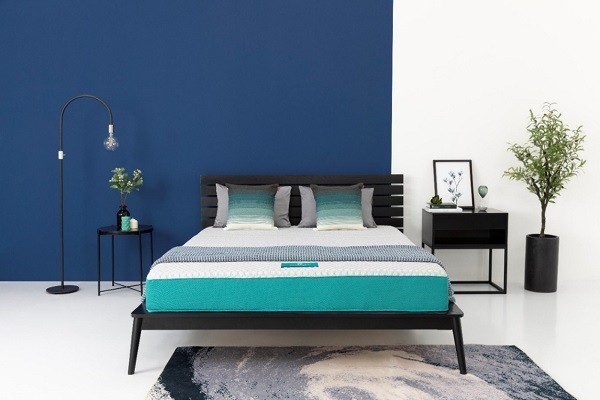 Image: AEROFLOW mattress
Moreover, always keep in mind a high-quality mattress as it plays a major role in bringing you a perfect sleep after such a tired long day. You should select a mattress that can perfectly support your sleep and last long. A great mattress will ensure your health and allow you to start your new day in the best way. Besides, choosing a good pillow is also important for your sleep. Your pillow should be highly ventilated as well as has the ability to support your head and neck perfectly. 
Using sofa, couch or chair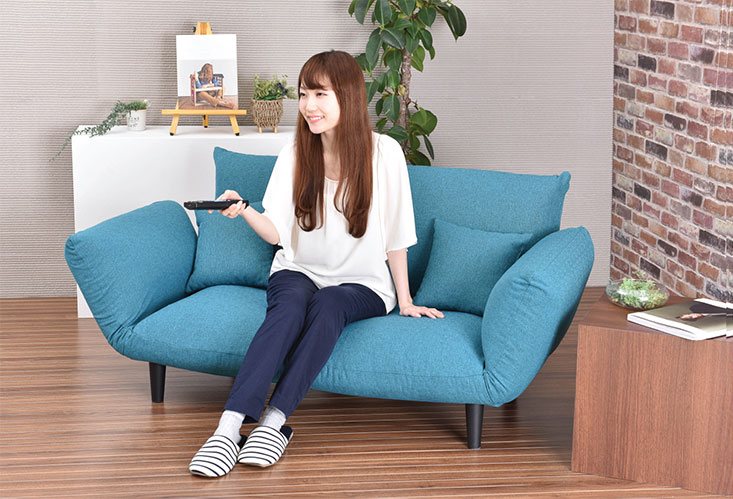 Image: Atease Baguette
In case you have a large room, you should add a Japanese sofa or chair to fulfill your space and have a seating area. You can have a meaningful conversation and enjoy a drink together before going to bed. Having an extra sofa or chair that matches the bed will also make your room look so much better.
Adding creative accessories
There are various choices of bedroom accessories out there for you to choose from, so why not have a look? Your bedroom will look much more creative and pretty with them. 
Lamp
A lamp will not only help to complete your bedroom look but also be useful for someone who loves to read in bed. Even though your partner is sensitive to light, a lamp would be quite a solution for both of you.
Wall clock
In case your problem is an empty and bare wall, an eye-catching wall clock might be the answer. Nowadays, there are so many options of wall clocks for you to choose from, whether your room is designed with a minimalist style or a sophisticated one.
Others
Even small things like photo frames, a vase, or wall hangings can make your room look greater. Depending on your personal needs and hobbies, you can get creative with those accessories to enhance the beauty of your bedroom. 
So, go through our checklist and enjoy designing your new bedroom with your partner! We hope our suggestions and advice would be useful for you. 
Source: interiorsinfo.com
---