With over 60 years of experience in PU Foam manufacture, INOAC Corporation realizes that investment in the Vietnam market is a strategic step in developing and advancing the leading position of PU Foam leading manufacturer.
Fierce competition in the billion-dollar market 
The Mekong Capital Fund's announcement of a million-dollar investment in the Vua Nem retail chain in the middle of 2018 had highlighted the potential of the mattress market. According to Mekong Capital's survey, about 40% of 25 million Vietnamese households had been using mattresses, and 4 million new mattresses are estimated indeed. The growing economy and increasing demand make the mattress become more and more vibrant. Besides, Vietnamese living standards and buying power have been on the rise for over the past 10 years. Vietnamese is more interested in health and beauty products, including mattress products.
Understanding the great potential market in Vietnam, numerous big brands from Japan, Thailand, Malaysia, the USA, and Germany have landed and created an intension amongst the mattress market. The mattress portfolio is diversified, then offering suitable products for all walks of life. A multitude of key players with various products drives the market competition more professionally.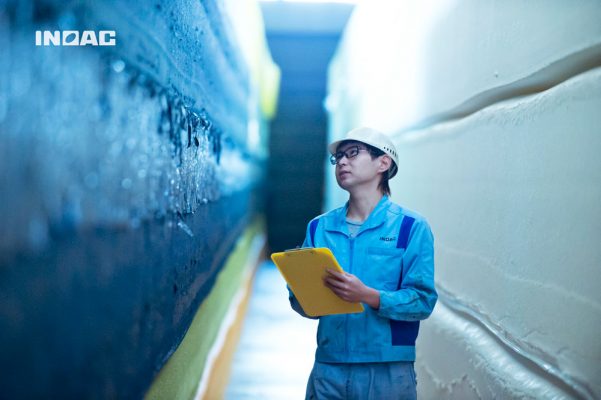 One of the most well-known mattress manufacturers in Vietnam is INOAC Corporation. With over 60 years of experience in PU Foam research & production, INOAC Corporation is a leading Japan company in polymer chemistry technology. INOAC is a pioneer that introduced polyurethane foam technology to Asia. With over 100 R&D facilities over the world, INOAC Corporation has researched and developed more than 300 different PU Foam types, applied from industries to fast-moving consumer goods.
INOAC Corporation has won the Vietnamese consumers' hearts with two Japan-quality mattress brands. Following the success of the Aeroflow brand, INOAC Corporation continued to launch the Oyasumi mattress brand in 2018 aiming to bring high-quality mattresses at a reasonable price to Vietnamese consumers.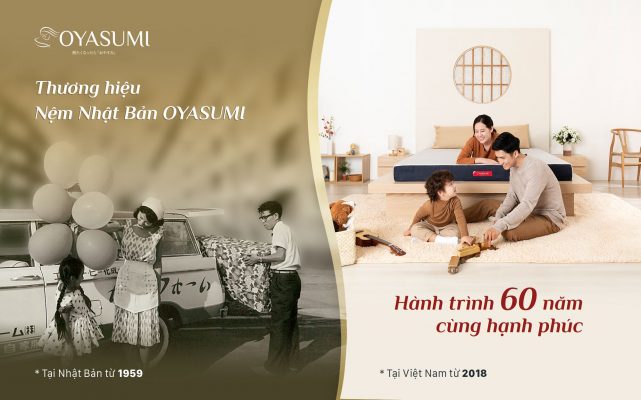 Strategy to be the leading mattress brand 
The large population size, rapid economic development, and consumption behaviors all make Vietnam become an attractive market for investors including INOAC. This corporation has implemented a long-term plan to realize the ambition of the leading high-quality PU Foam mattress manufacturer in Vietnam.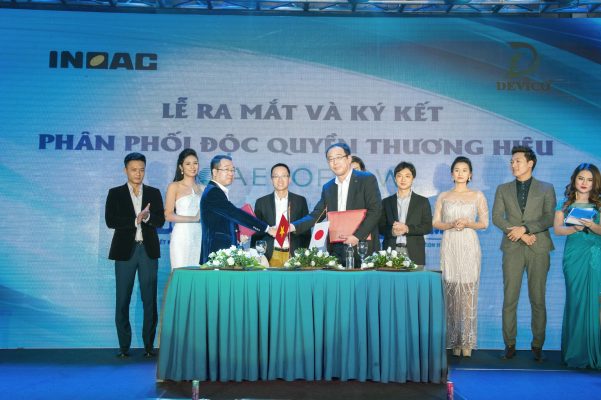 Up to 2019, INOAC Group invests in large factories and representative offices to imprint success in 6 out of 11 countries in Southeast Asia. Investment in the Vietnam market is a strategic step in developing and advancing the leading position of PU Foam leading manufacturer.
According to the Pew Research Center US survey, most Vietnamese women trust in Japan-quality products. As the only Japan mattress manufacturer in Vietnam, INOAC has a competitive advantage on the journey to approach to consumers. Discussing the development strategy in the Vietnam market, Mr. Shigeki Yamada, General Director of INOAC in Vietnam said that INOAC would focus on R&D investment in the laboratory and machinery system in the next 5 years. 
Besides the mission of bringing Japan-quality mattress to consumers at the most reasonable prices, INOAC Corporation has invested to positioned Vietnam as the research & development center in Southeast Asia. All INOAC's mattresses are manufactured and then inspected to comply with industrial standards, which not many companies can process. Embedding the consumer-centric principles, INOAC Corporation always actively receive the feedback and then solving customers' problems. INOAC Corporation keeps sustainable investment to promote the consumers' hand-on experience on Japan-quality mattress, and then fully enjoyment with goodnight's sleep.
---