Vietnam is not the only market for producing Japan-quality bedding products but also INOAC Corporation's research and development (R&D) center in Southeast Asia.
R&D investment – Sustainable development strategy
In a fast-paced technological era, numerous manufacture industries could be seriously threatened if they don't keep up with world development. Therefore, businesses, especially big brands all over the world, understand that innovation is of decisive factors in the development process. Research and development are the keys to INOAC Corporation's success in creating different values in materials over the last 6 decades. R&D is performed in all industries using INOAC materials such as the automotive, two-wheeled vehicles, information technology, building material.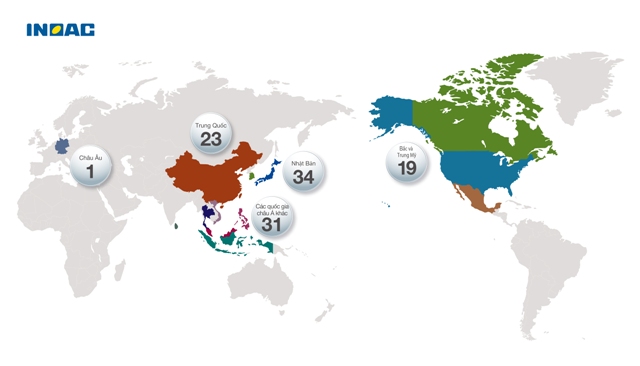 Out of more than 400 types of materials, INOAC Corporation has about 300 PU Foam types with different functions. Manufactured in ISO 14001: 2015 certified factories with the cutting-edge technology, INOAC's PU Foam must go through an inspection process to comply with the Corporation's standards and the prestigious organizations before mass production. INOAC's PU Foam meets Japan Industrial Standard on durability, OEKO-TEX's safety standards for infants and children under 36 months old and Japanese safety standards for direct food contact packaging.
In the specific filed of mattress production, the PU Foam must be under the test of physical properties of elasticity and air ventilation, especially in the areas with tropical weather like Vietnam. Moreover, with the aim of consumers' health safety guarantee, INOAC also takes the lead in examining body pressure distribution and sleeping shape of the finished mattress.
Mr. Shigeki Yamada, General Director of INOAC Vietnam said: "For products introduced before June 2019, we had to transport the mattress to the research center in Japan to evaluate based on quality standards. It is a time-consuming and expensive process. The investment in an R&D center in Vietnam will certainly help us to accelerate product development and adjust the indicators to match Vietnamese consumers' behaviors."
The key to winning Vietnamese consumers' heart
According to the Pew Research Center's survey, most of the Vietnamese women trust and prefer Japanese quality consumer products. In the Vietnam market, INOAC is currently the only Japanese manufacturer that brings a great advantage to Japanese mattress products when initially reaching Vietnamese consumers.
Up to now, INOAC has affirmed its position in the market with two brands that consumers have trusted to choose, namely Aeroflow and Oyasumi. Aeroflow is the first bedding brand introduced by the end of 2016. To nurture good night's periods of sleep, Aeroflow mattresses support the body's curves and then bring new inspiration to the bedding rooms.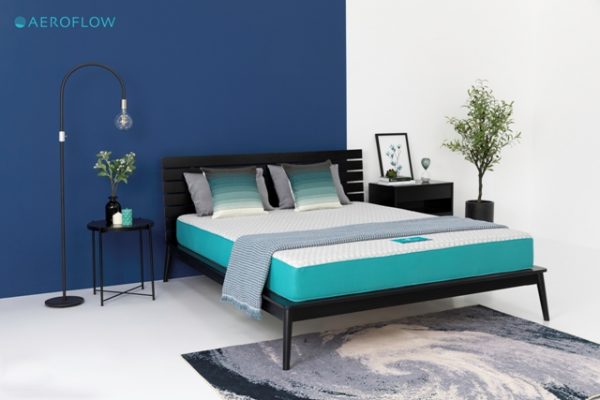 Following the success of Aeroflow, INOAC Corporation continued to launch the Oyasumi mattress brand in 2018 with the desire of bringing Japan-quality mattresses at reasonable prices. After only one year of market launch, Oyasumi mattresses with consistent quality has quickly received positive feedback from Vietnamese consumers.
Through the fact that Aeroflow and Oyasumi mattresses succeeding in winning consumers' hearts, it is seen that INOAC Group has seriously invested in R&D based on the consumer-centric principles. This is also a strategy that Japanese mattress manufacturers have stepped up to realize the goal of becoming the leading PU Foam mattress manufacturer in the Vietnam market.
---