With the cozy appeal of holiday decor, there's no reason not to spread the same cheer in your bedroom. Why should the holiday be contained to Christmas living room decorations or Christmas kitchen decorations? After all, your room might be where you do a lot of Christmas prep as it is.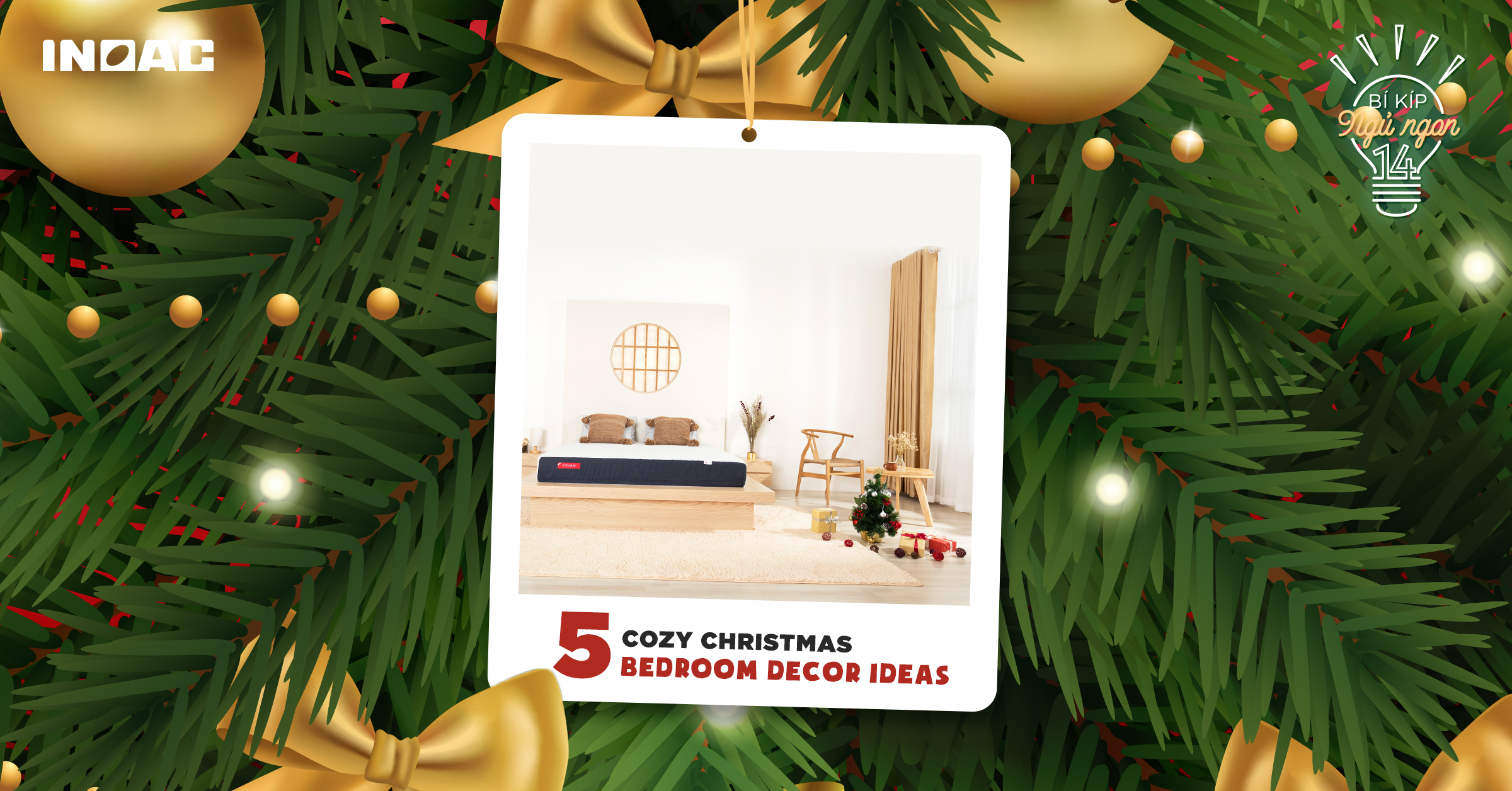 Try a mini Christmas tree
Christmas cannot be perfect without a Christmas tree. Long before the advent of Christianity, plants and trees that remain green all year had a special meaning for people in the winter. Just as people today decorate their homes during the festive season with pine, spruce, and fir trees. In many countries, it was believed that evergreens would keep away witches, ghosts, evil spirits, and illness.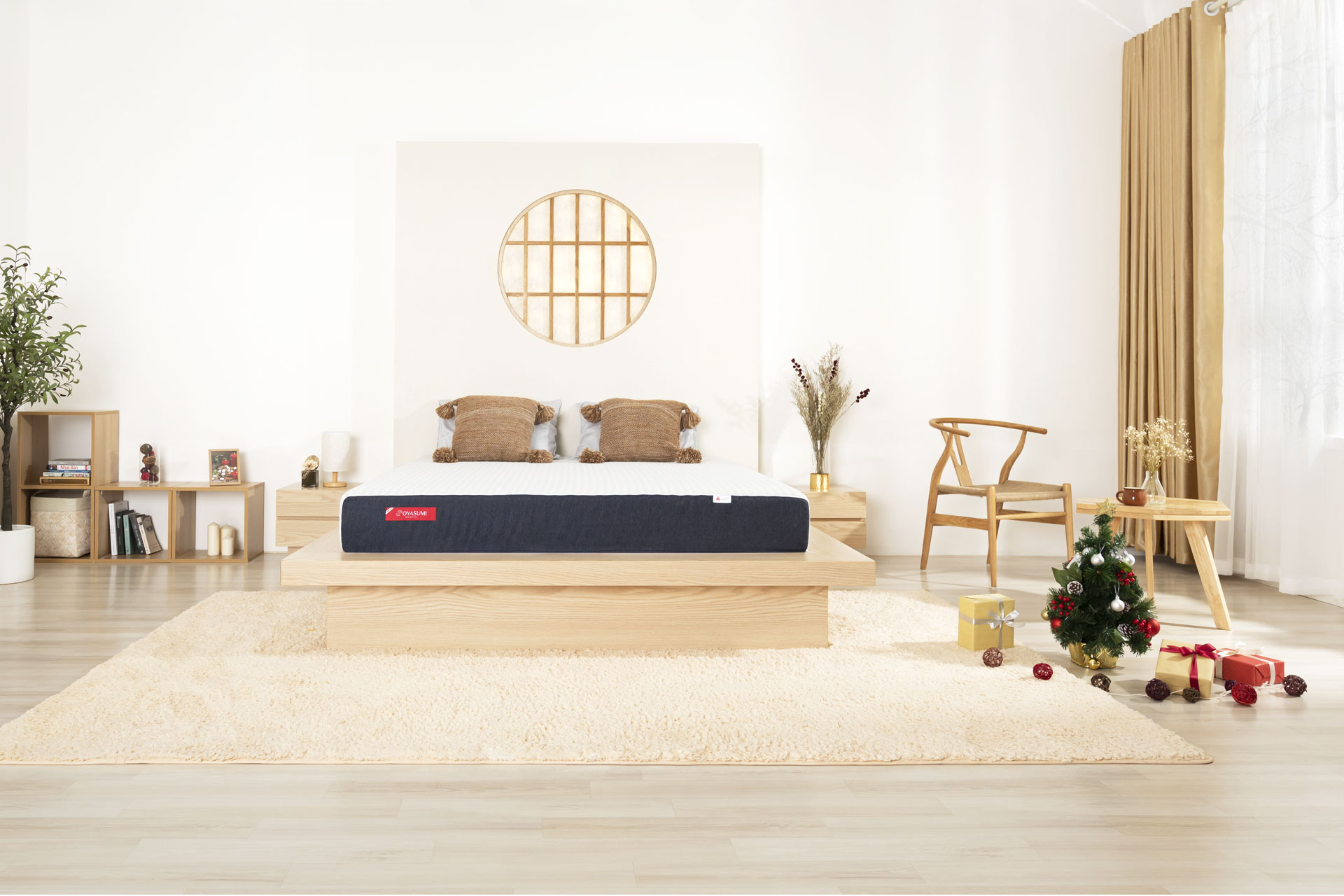 Photo: OYASUMI Premium Mattress
A tiny pine beside your bed is a great choice for your bedroom. So you can enjoy it from the comforts of your bed, but save yourself the hassle and opt for a mini version instead!
Scatter candles everywhere
Candles not only bring light and romantic vibes to your bedroom. They also give you a sweet smell at a cozy Christmas. Scented candles are indispensable for your sleep.
If you'd rather not trouble yourself with string lights in the bedroom, try to scatter an assortment of pillar candles (LED-lit, of course) to create a cozy glow that will light the way.
Bring a red/green lazy sofa to your bedroom
What's better than sitting on a soft sofa and reading your favorite book on holiday? Or just lazily lying on it, enjoying the Christmas vibe, and doing nothing. A puffy and voluminous sofa will provide you with a relaxing time. Moreover, it will be a special decoration for your Christmas bedroom if it has a green and red tone.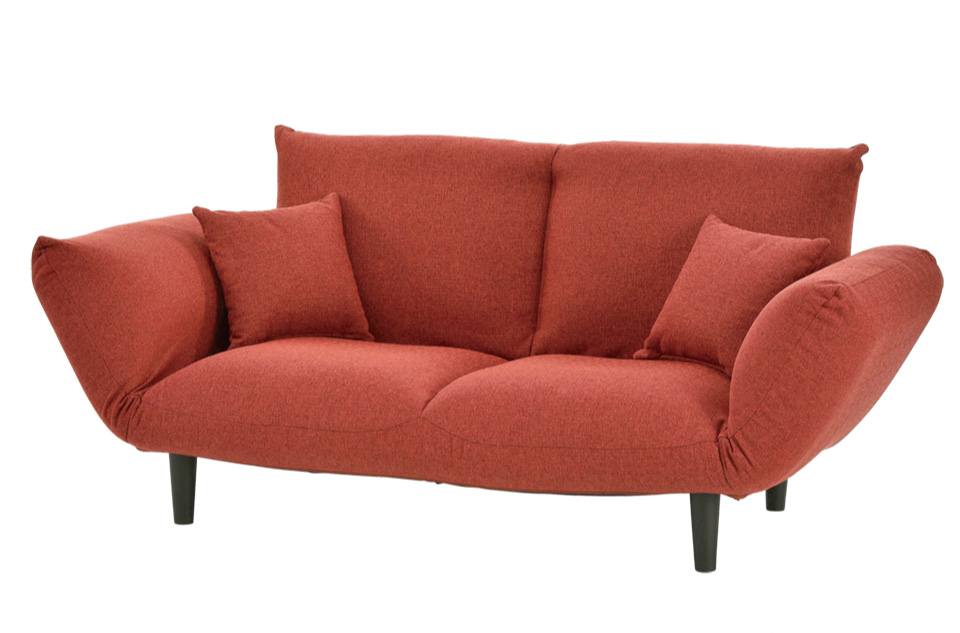 Photo: Sofa ATEASE Baguette
Swap in holiday bedding
Red tartan, faux fur, and presents propped at the end of the bed offer a subdued holiday appeal that's cozy as can be.
Keep things merry and bright
Swap the usual pendants and lights with Christmas bedroom lights and garland for a merrier glow. If you are running low on space, then a string light tree decorated on the wall is the solution to all your doubts.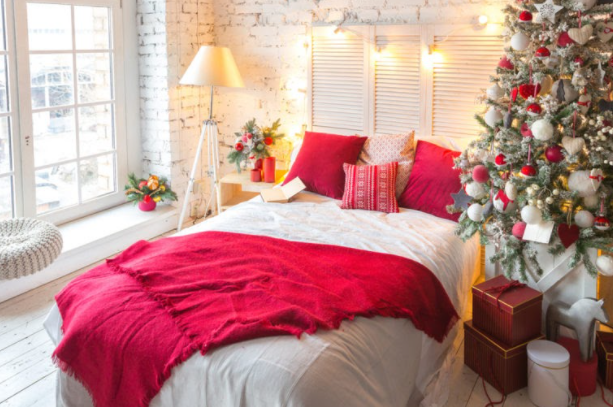 Photo: d2fkitchens.co.uk
Christmas is one of the coziest and comfiest holidays of the year. INOAC wishes you a merry Christmas with your family!
---