When talking about the relationship between sleep and senses, we tend to think of sound, sight, and touch instead of smell. However, there is a fact that smell can have direct impacts on both sleep quality and sleep quantity.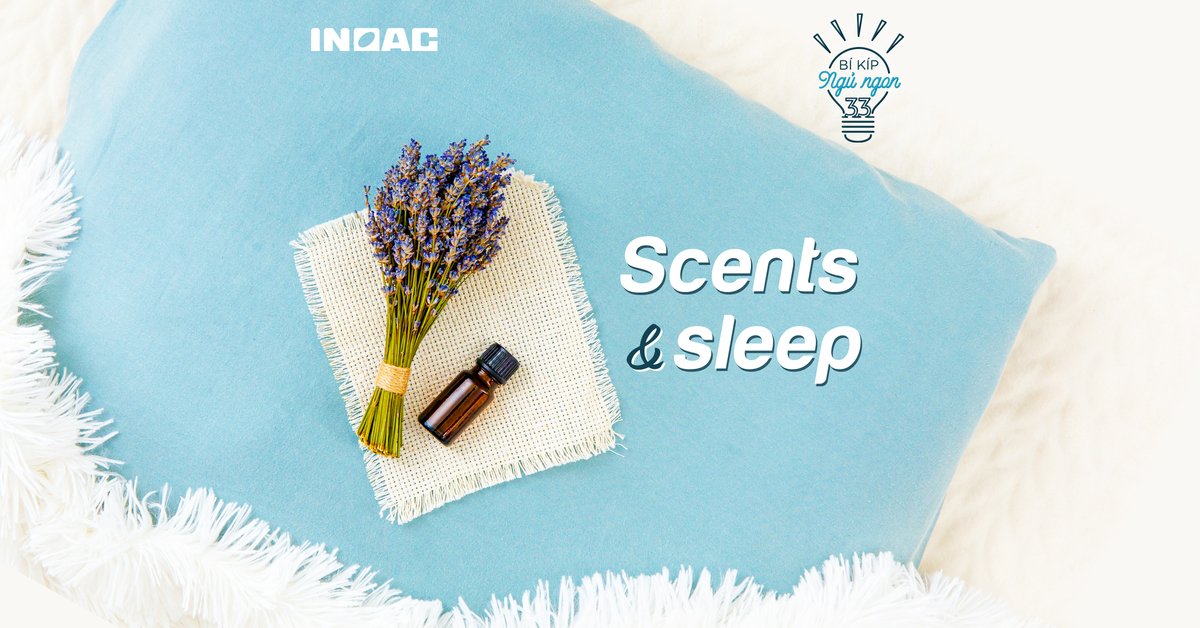 The way the sense of smell works
There are important cells in the nose named olfactory neurons, which receive chemical signals from the outside environment. Since these cells are connected to the brain, we can quickly detect which scent is it regarding which neurons are stimulated.
Besides, smells can also reach the neurons from the back of our throat. This explains why smell and taste are connected when we drink or eat something.
Can scents help with your sleep?
Scents can generate both physiological and psychological responses. Certain smells have the ability to promote relaxation so they can help us to fall asleep easier and contribute to a night of better sleep. 
Research by the National Sleep Foundation in 2021 has stated that 78% of the participants said they prefer bed sheets with a fresh scent. And 71% of people pointed out that they feel more comfortable and sleep better with fresh-smelled sheets. 
Aromatherapy and sleep
Aromatherapy is a method that applies various scents from plants to improve and support health in different ways. Originally, aromatherapy was first used in ancient Egypt, based on the implementation of essential oils, which are extracted from plants.
So how can aromatherapy help with sleep?
Evidence has proven that aromatherapy might help with sleep by creating a sleep environment with a positive mood and relaxation through the night. By promoting relaxation, certain scents might reduce stress and anxiety, which are the main reasons causing sleeping issues like insomnia.
However, more research is needed before aromatherapy can be accepted as a treatment for sleep problems.
Some best scents for sleep
What works best for each person might depend on their preferences and sleeping problems. You can consider utilizing aromatherapy with some certain scents, which have shown benefits for sleeping in several studies. 
However, the best advice for anyone with sleep disorders is that they should come to see a doctor, and aromatherapy cannot replace other treatments.
Rose
Rose essential oil is proven to enhance mood and generate calmness. One study also pointed out that a type of rose (damask rose) has remarkably improved sleep quality.
Lavender
Lavender is an essential oil that has been studied for such a long period of time. This scent has calming effects, meaning that it can reduce heart rate and blood pressure. Therefore, it is believed to enhance deep sleep and wake up fresh in the morning.
Jasmine
Jasmine is also one of the most popular scents being used all over the world. When it is dispersed in a bedroom during someone's sleep, jasmine essential oil is found to increase sleep efficiency, meaning that the time a person actually spends sleeping in bed is longer.
If you are having any sleep problems, why not trying aromatherapy with certain scents? We hope you will find an ideal method to improve your sleep quality and overall health.
Source: Sleep Foundation
---