Sleep plays an important role in children's physical and mental growth and development. It is quite regular for Vietnamese babies to sleep with their parents in the first six months. However, mattress preferences differ from adults and children. So how to choose a suitable mattress for the whole family? Let's find the answers through some key criteria as below.
1. Safe material
As their baby's skin is especially delicate and sensitive, safe material is one of the priorities in choosing baby products. A mattress made of safe materials is a must-have item to avoid skin allergies or other respiratory problems.
Mixel Cube, which is the PU Foam in Aeroflow Standard mattress, is hypoallergenic, formaldehyde-free, OEKO-TEX certified safe for infants. Moreover, all INOAC's mattresses need to be tested to meet the corporation's standards before being delivered to consumers.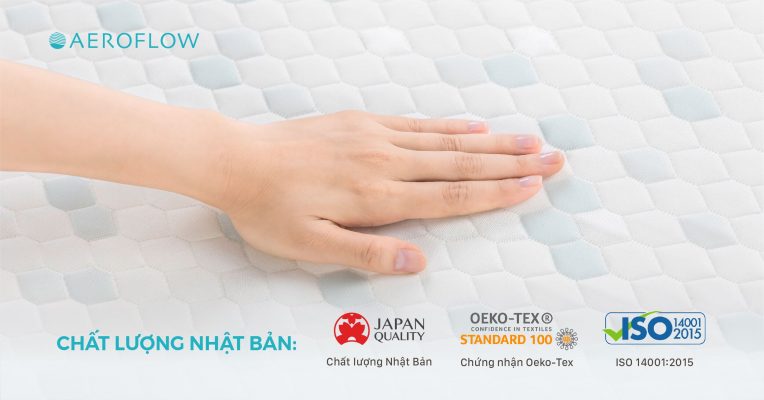 2.Baby's skeleton support
Since your baby's skeleton has not completely developed yet, you should choose a firm mattress that supports her natural bone. Too-firm mattresses will make your baby difficult to have good periods of sleep. However, according to many scientific studies, too-soft mattresses can increase the risk of sudden infant death syndrome. Aeroflow Standard mattress has an ideal firmness, appropriate for skeletons development in the very first years of life.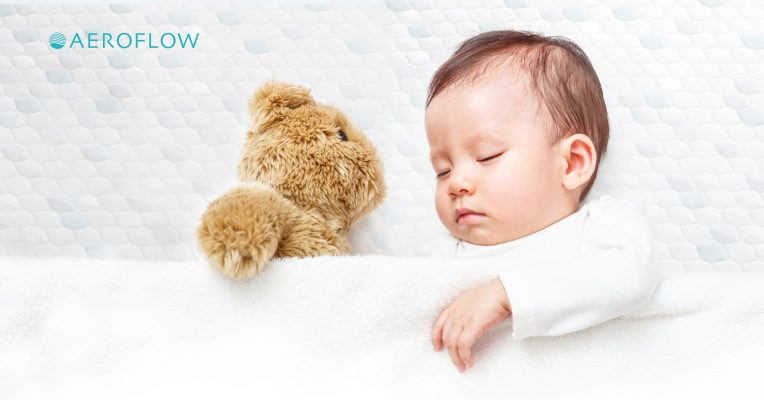 3.High air ventilation
Infants usually sleep from 14-18 hours per day, so high breathability to prevent mold is the third criterion in choosing a mattress. Aeroflow Standard Mattress is manufactured of 100% Mixel Cube, which is a PU Foam exclusively invented by INOAC Corporation.
Mixel Cube has the cube structure of aggregated unlimited tiny cells prompting water and air ventilation, especially suitable with the climate in Vietnam. The air ventilation of Mixel Cube is twice as high as that of PE Fiber and up to nearly 30 times as high as that of latex.
With Aeroflow Standard mattress, your baby will sleep safely and comfortably without being interrupted by the hot feeling.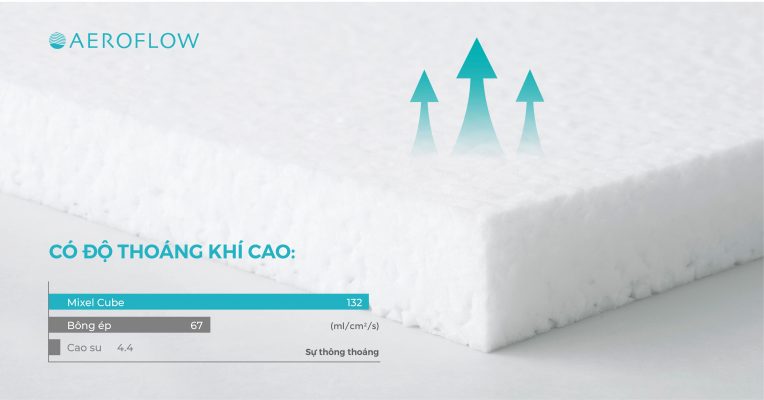 4.Easy-to-clean
 Bedwetting or vomiting makes parents miserable in removing mattress covers to clean. This will no longer be a problem if you use mattresses produced by INOAC Corporation. Aeroflow Standard Japanese mattress has a zipper to remove the outer cover for washing and re-fitting easily.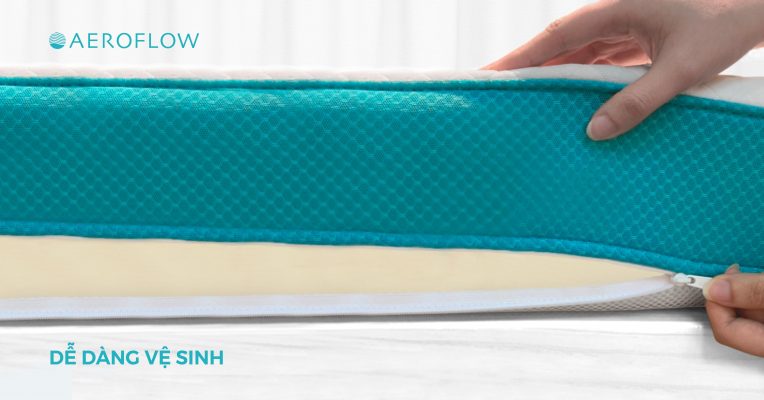 Let the Aeroflow Standard mattress be one of the first beloved friends throughout the long journey of taking care and raising your children.
Exclusively distributed at nationwide Vuanem stores, Aeroflow Standard mattresses are priced from VND 8,100,000 to VND 13,500,000 with a 10-year warranty.
As a Japan INOAC Corporation's integrated bedding brand used next-generation materials of PU Foam, AEROFLOW aims to bring new inspiration to goodnight's sleep.
See more at https://aeroflow.vn/
---