INOAC Vietnam introduces a new mattress Aeroflow Wave
INOAC Living Vietnam, a subsidiary company of INOAC Group has cooperated with Vuanem (Dem.vn) – the exclusive distributor of Aeroflow in organizing the launching ceremony for the latest Aeroflow mattress named Aeroflow Wave at the showroom 67 Nguyen Huu Canh Street, Binh Thanh District, Ho Chi Minh city in June 2018.
Produced from Mixel Cube, which is specially used for women bra production, Aeroflow Wave has the optimal features such as being suitable for sensitive skin and durable. In addition, cube structure with countless small squares of Mixel cube makes mattress highly breathable, helping people feel comfortable during night.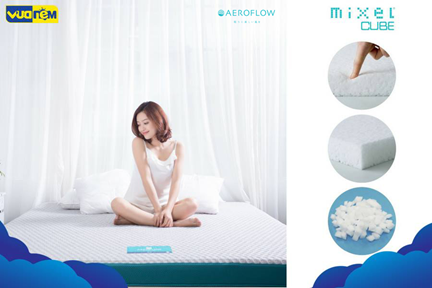 Different from Aeroflow Standard and Aeroflow Fit, Aeroflow Wave has the profile-cutting structure on the top layer, supporting your body with dots and increasing blood circulation, and then helping consumers have deep sleeps.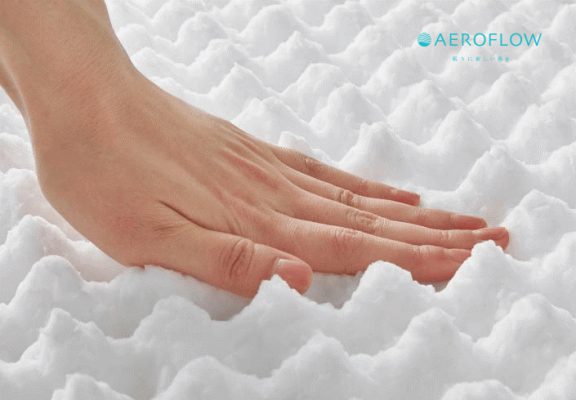 Aeroflow brand currently has three key mattress lines including Standard, Fit, Wave available in all popular sizes, with prices ranging from 7,000,000 to 19,500,000 VND. Aeroflow mattresses are now exclusively distributed by Vuanem (https://vuanem.com/).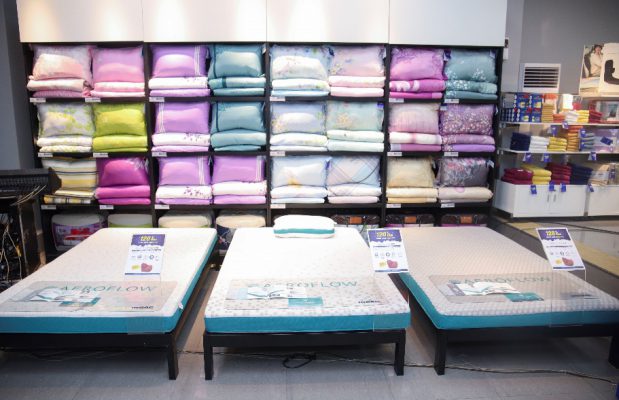 For specific advice and purchase instruction, please contact us via hotline:
Business inquiry: 1800 2092

Customer services: 1800 2093

Below are some other photos at the event: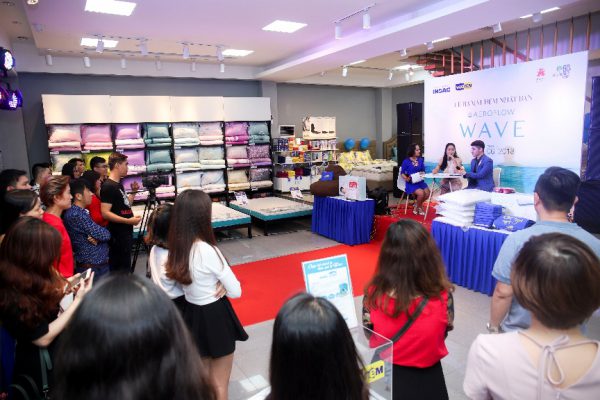 In spite of heavy rain, the launching event of Aeroflow Wave still attracted many customers.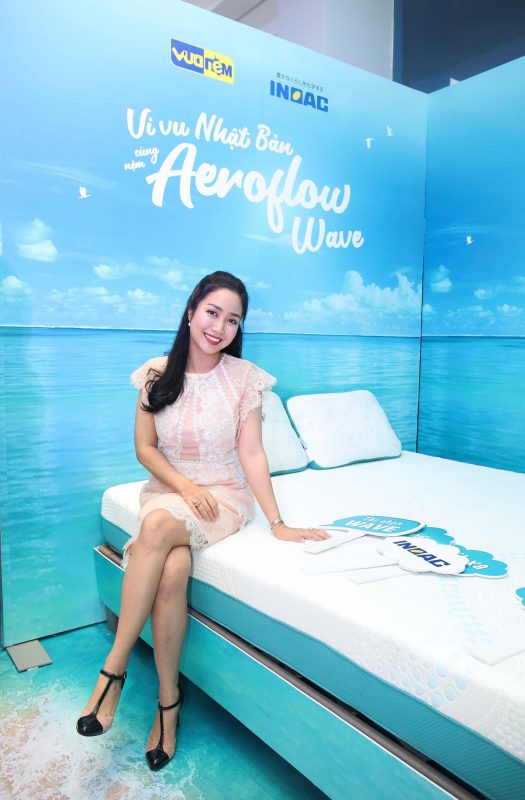 Especially, the event welcomed attendance of MC – Actress Oc Thanh Van. As one of the very first customers who had chances to experience Aeroflow Wave, she shared: "Aeroflow Wave has the great elasticity, the profile-cutting structure helps me feel comfortable. In addition, this is a Japanese mattress, so Van has no worry about quality when using it."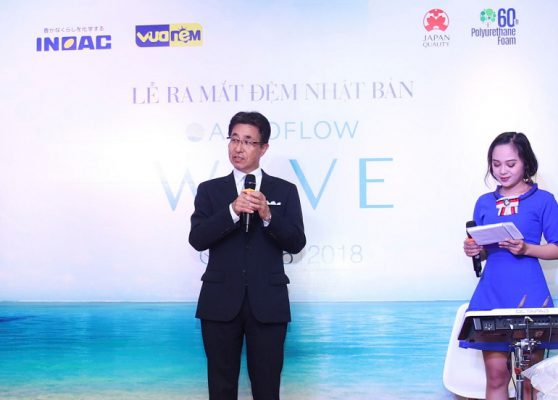 Mr. Hisanori Murakawa – General Director of INOAC Vietnam shared about the advanced profile-cutting structure.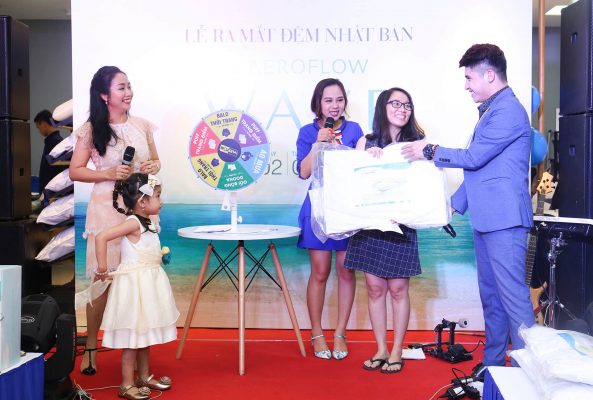 Customers were excited to experience Aeroflow Wave mattress, play some mini games, and receive numerous valuable gifts from Aeroflow brand.
---